Melissa Winter, DPM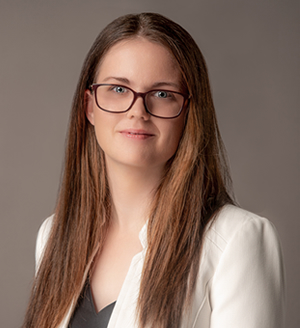 Dr. Melissa Winter is a native of Orange County, New York where she resided until moving to Sebring, Florida in 2001. She began her undergraduate studies at Cottey College, in Nevada, Missouri, where she was a member of the Phi Theta Kappa honor society and graduated with an Associate of Science degree. Shen then attended Agnes Scott College in Atlanta, Georgia, where she graduated Cum Laude and was conferred a Bachelor of Arts degree in Chemistry. Dr. Winter continued her studies at the Dr. William M. Scholl College of Podiatric Medicine in Chicago, Illinois and was conferred a Doctorate of Podiatric Medicine in 2014.
Upon her graduation, she completed a three year surgical residency in Podiatric Surgery at Westside Regional Medical Center in Plantation, Florida. There Dr. Winter was extensively trained in foot and ankle surgery, wound care, and diabetic foot care. She also completed a mini fellowship focused on dermatology and pathology of the foot and ankle.
In 2017 Dr. Winter joined Dr. Anne McNamara, DPM and the Comprehensive Foot & Ankle Care team. She is enthusiastic to about the opportunity to utilize her broad medical knowledge and compassion to better care for her patients. She is passionate about continued learning and is committed to the belief that the kindness and empathy with which she treats her patients will foster a professional and warm environment.
In her spare time, Dr. Winter enjoys traveling the world with her husband, Garrett. They make time to go on long walks with their Goldendoodle, Larrabee, and take him to the farmer's market and cafes across the Fort Myers area. She can also often be found reading and watching good movies.